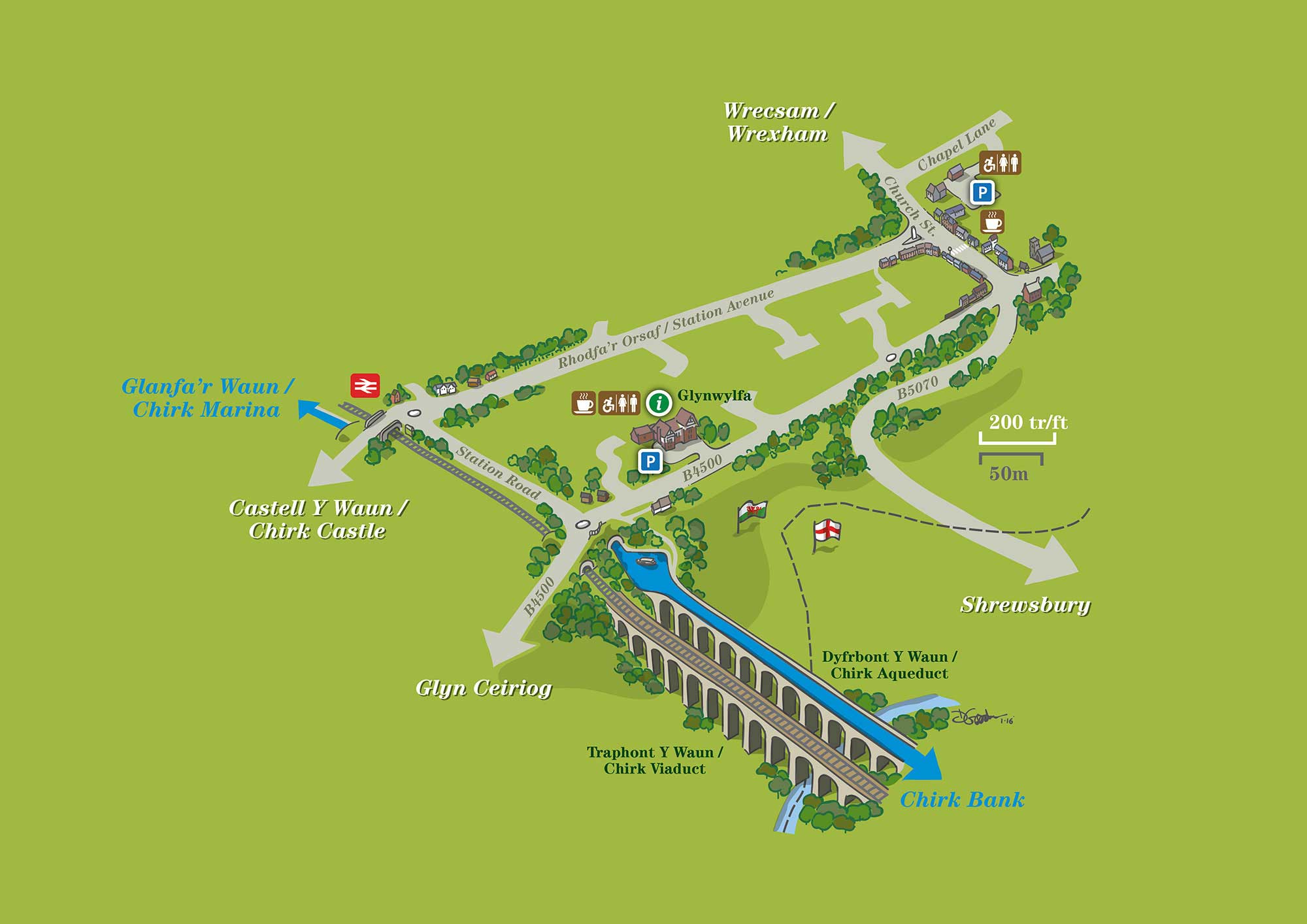 Now a thriving local community, with a history dating back to the 11th century, Chirk is a small Welsh town on the Shropshire/ Wrexham border. Easily accessible by car on the A5/ A483, by train, being served by its own railway station, or by bus from Wrexham or Oswestry.
Chirk began as a planned mediaeval borough. The canal reached Chirk in 1801, enabling its coal to be sent to towns in Shropshire and Montgomeryshire. A few years later, the road through Chirk was improved under the supervision of Thomas Telford and the town became a staging post on the London to Holyhead mail road.
Today, if you wander through the small main street in Chirk and you will come across shops, restaurants, cafes and businesses offering a friendly welcome. Just a short stroll from the carpark in the centre of Chirk, takes you to the stunning Chirk aqueduct and viaduct, sat companionably together. It's just a short drive, or a more substantial walk, up the National Trust gem that is Chirk Castle.
Location
Nearest car park + postcode: Chirk Carpark, Colliery Road, LL14 5DH
Nearest rail station: Chirk
Nearest town: Chirk
Location