Three antique style 'fixed point' cameras have been installed across the Clwydian Range and Dee Valley AONB as part of a citizen science project to document the changing landscape.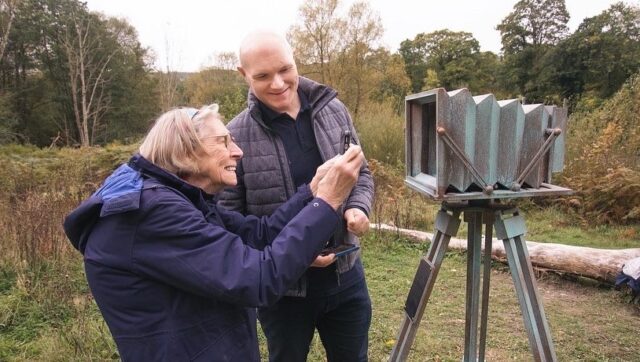 With cameras at the Pontcysyllte Aqueduct, Loggerheads Country Park and on the Prestatyn to Dyserth old railway line there are cameras accessible by all in some of our more picturesque settings. By taking a photo through these cameras and uploading it to Instagram (with #CRDV_AONB to tag your photo) you'll add to a growing online dataset of images capturing the seasonal, land management and climatic changes of this outstanding landscape.
The Pontcysyllte Aqueduct is one of the most photographed and iconic landmarks in Wales, so for the AONB to install one of these fixed point camera stands underneath the aqueduct, to enable a different angle for visitors to capture the structure and the landscape, is a real. By siting the camera in Jeffreys Wood underneath, visitors are encouraged to spend more time exploring the footpath leading into Ty Mawr Country Park as part of one of the circular walking tours in and around our magnificent World Heritage Site.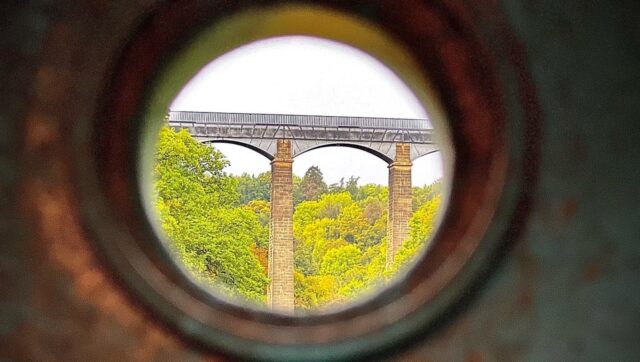 To see the images taken at this site and across the Clwydian Range & Dee Valley AONB, please use the hashtag #CRDV_AONB on Instagram, or follow this link.